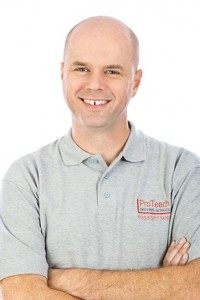 I'm Matt Lawler the owner of ProTeach Driving Instructor Training. ProTeach was started back in 2012 when I first moved back to the midlands. Since this ProTeach has expanded greatly in size and can now say we are one of the largest driving schools in the area. We currently teach over 300 local students every week.
The business has been built by supplying quality instruction to both our learner drivers and the general public who have trained with us to become ADI's, and now work at the driving school as instructors.
The Superior Training Package  

 
Our training course uses the most up to date educational approaches and ensure you have the best possible chance of qualifying as a DVSA Approved Driving Instructor, providing you put in the time and the effort. Our course comes with full training materials, including online elements.
We offer a complete package which consists of thirteen modules and takes you all the way through from applying to the DVSA for your Personal Reference Number (PRN) to passing the Part 1, Part 2 and Part 3 of the qualifying exam. With this course you won't have to wait to pass your Parts 1 and 2 before developing your instructional skills because the course follows a fully integrated approach, which means from day one in the car, you will be looking at theoretical, practical and instructional aspects of being a driving instructor.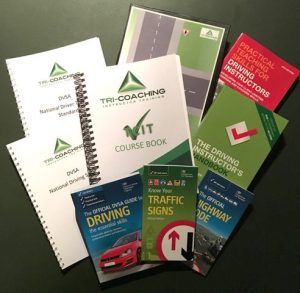 On starting your training with us you will receive the work book and all resources you will need for your training. You will also have access to online training materials.
The training is not just focused on qualifying it's about making sure you have the ability to give good structured lessons and become a good driving instructor. Once you qualify you have the option of joining our driving school or starting on your own.
As well as the training package you will also receive help and guidance on setting up and working for yourself.
Our training package is constantly being tweaked and improved since the launched date and is designed to suit your requirements not ours. Our aim is to supply you a training package to fit your needs and around your daily commitments.
All training offered to you will be a personal 1 to 1 service throughout the duration of the course.  Your instructor will be with you every step of the way to support you from the initial assessment until the day you qualify as a driving instructor and behind to help further develop your new found skills.
Many of the training packages on the market including some of the national schools can often deliver their training two or even three to one. This will maximize the profits they can make but reduce the amount of valuable one to one training time you will receive. This is one of the many hidden costs of CHEAP training.
The ADI training Course we offer is normally part time and follow a highly successful training structure. There is plenty of flexibility built in so that training can be arranged around your current commitments, also this way you can work at a pace your feel comfortable with. If you require an intensive course please contact us and we can discus your needs.
Driving instructor training will be most effective when carried out at regular intervals. This will keep you in frequent contact with your personal trainer, also keep you constantly motivated and allows adequate time between training sessions for your home study.
On top of all the support and guidance you will receive from your dedicated instructor you will also have access to all of our qualified instructors and other trainee instructors. This can be a great source of help and guidance and encouragement.
As a ProTeach Instructor Trainee you will have the option to sit in on real lessons teaching real learners how to drive with one of our instructors.
From the first day you sign up with us you become part of our team.
We understand that weighing up which training provider to go with is a big decision, you are investing a lot of time as well as money in your future and we want to provide people looking in to this career with as much information as possible so that you can make an informed decision. So please ask as many questions as you like.
WARNING, anyone can advertise they do instructor training. 
Look out for fake reviews and low cost low quality training. Is the trainer a fully qualified grade A instructor and ORDIT registered?
ORDIT was set up by the Driver and Vehicle Standards Agency (DVSA) to protect the public from substandard driving instructor training and unscrupulous business practices. ORDIT is managed by the DVSA and members failing to maintain the required standard may be removed (or feel compelled to resign) from ORDIT. To get onto the ORDIT register the instructor must be grade A and complete a qualifying test.
Not every instructor trainer is ORDIT registered
Does the package not only teach you to pass the ADI test, but does it prepare you to become a good driving instructor and help you set up as self employed?
On the day you enroll on our training course we will book your first lesson in, no waiting months for an instructor to become available. If we have no availability at the time we will inform you before you enroll. Once you start there will be no delays waiting for an instructor to start the next part after you have completed part 1 or 2.
Still unsure if this career or training package is for you? Why not arrange a meeting with us so we can answer any questions you may have. Call now on 01283 440121